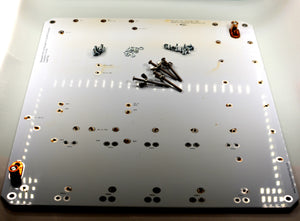 Board only, does not come with enclosure.
Has threaded inserts for mounting networking gear.

Made out of 1.6mm thick fiberglass panel with ground plane across entire surface.
Discoloration and toasting marks are normal, I'm using lead free solder which requires a higher flow temperature.  I use white so it's easier to visually see if something got damaged from lightning.
More photos to come in a few weeks.