Surge Supression

Ethernet and DC Surge Modules
PoE Cable Security

Protect from service calls related to PoE Injectors cables getting unplugged
Multi Ethernet Surge

Low Cost Multi-Cable Surge Supression
Surge Supression
Ethernet and DC Surge Modules
PoE Cable Security
Protect from service calls related to PoE Injectors cables getting unplugged
Multi Ethernet Surge
Low Cost Multi-Cable Surge Supression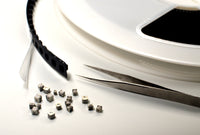 Single Pole with a Purpose
What makes our surge modules extra special? We only use single pole gas discharge tubes to help encourage all wires to arc over simultaneously. Dual pole doesn't make sense when you realize the opposing tangential magnetic fields generated feeding from the ends of a GDT to a center ground point. This is why our modules have 8 gas discharge tubes per protected cable vs the 4 tubes you see on other products.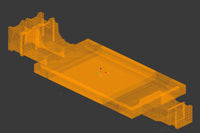 Giving Back
Opensource 3D Models and Code.
The WISP Community has been great to work in over the years, especially the people in the WISP Talk Facebook group. They never hesitate to give helpful info to whomever asks.
Flatwater Networks Blog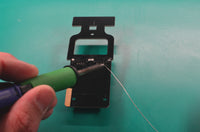 Hand Soldered and Assembled In The USA
All components are Lead Free Soldered and attached to the boards in Nebraska. The boards are etched and cut out in China.
Shipping and Returns
Shipping is charged at the calculated rate to the USA with UPS or USPS. I am hoping to open up shipping to other countries in the future. Getting CE approval will take some time.
30 Day returns are allowed on PoE Clamps that are not used and in perfect condition. There will be a 25% restocking fee and you will have to pay for shipping them back. They will be subject to a larger fee if some are damaged.
No Warranty or Returns on Surge Modules. I don't want to risk potentially shipping out modules that have been hit by lightning.